The road to financial freedom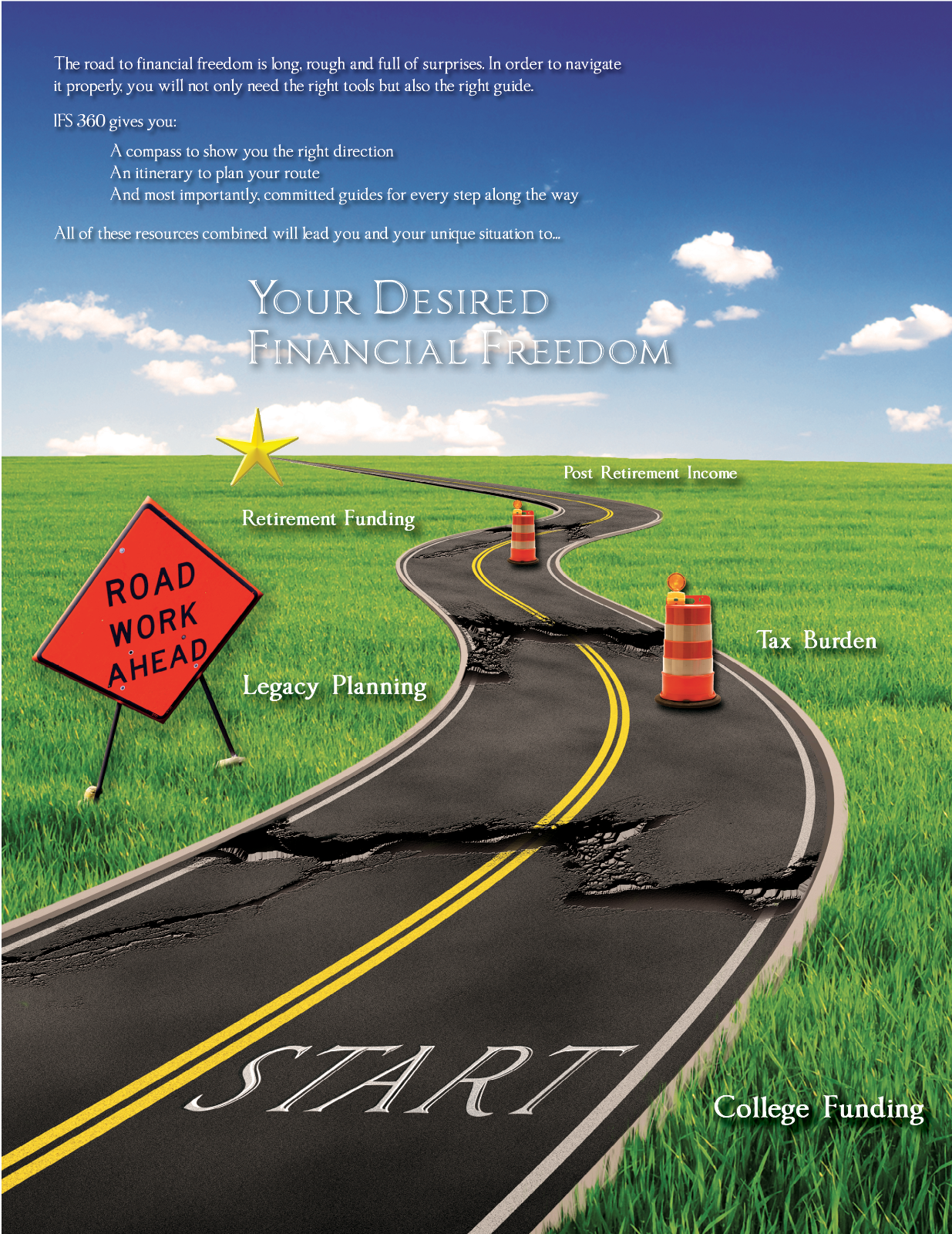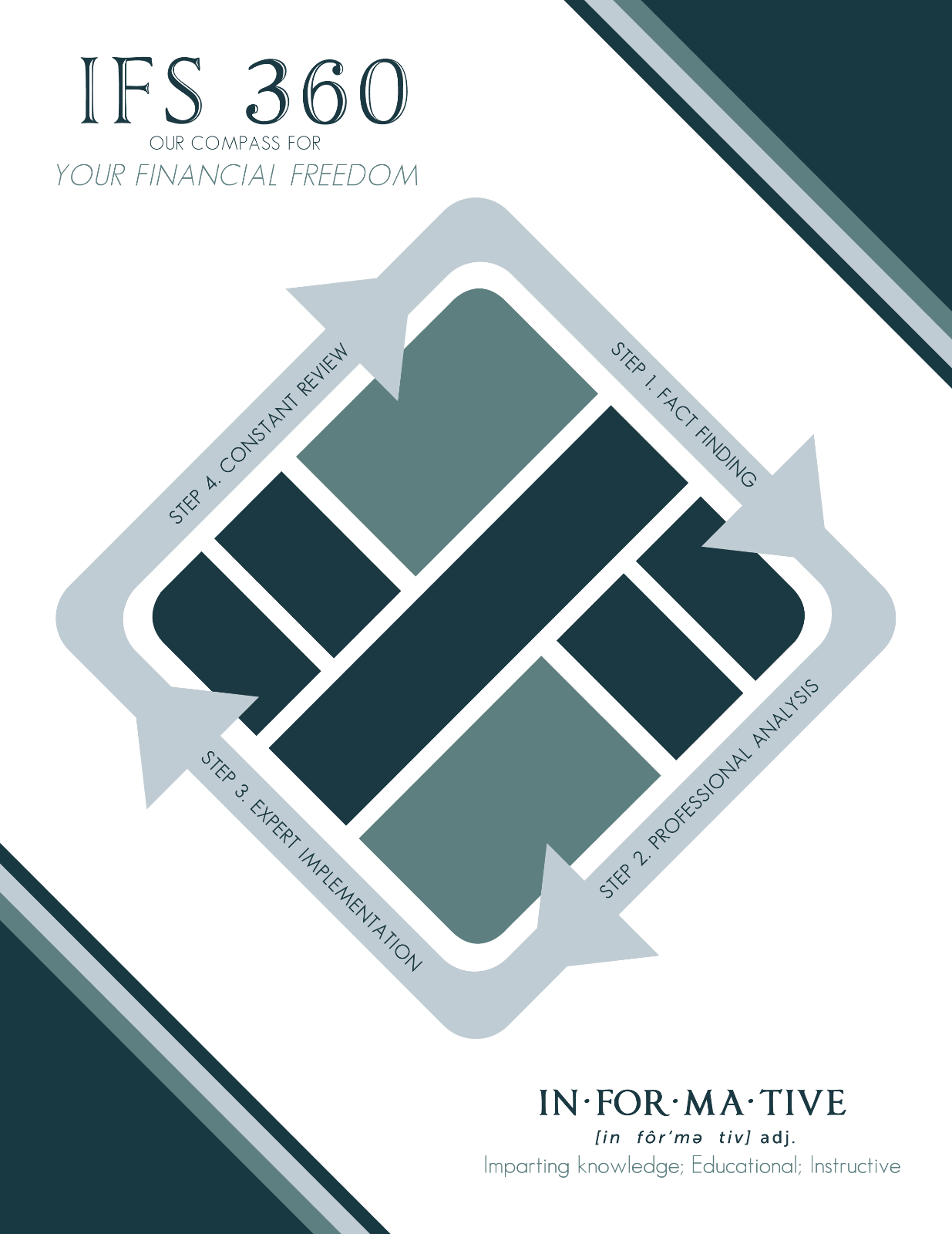 IFS 360 follows a 4-step process:
Fact Finding: Charting Your Map to Financial Freedom through, In-Depth Fact Finding, Goal Setting, and Risk Tolerance. We need to find out exactly where you're going before we can attempt to get you there.
Analysis: Your Guides Analyze the best path for your journey. By helping you select the right funds, insurance strategies and planning solutions based on your current situation and destination
Implementation: After working together with your Guides to select your route, we will take over by Implementing all your chosen strategies.
Review: To ensure IFS 360 is a true overview of you and your financial journey, your Guides will perform Constant Review and Adjustments as your goals change and until you reach your desired Financial Freedom
Your Account: Accessible anytime, anywhere.
Rest Assured, we always put your interests first and will be easily accessible to answer all of your financial and investment related questions. We believe in maintaining a personal relationship with you and will always do our best to provide you with information needed in a timely manner.
We also make it easy for you to access all your financial accounts at anytime, anywhere: